Check Out Our Natural Stone and Quartz Inventory
Ace Granite's massive inventory consists of over 200 exotic and traditional colors to meet the demands of any budget or design. It is our goal to emphasize the beauty and durability of granite. For this reason, we only purchase from reliable Grade A suppliers that will guarantee their stones, polishes and resins.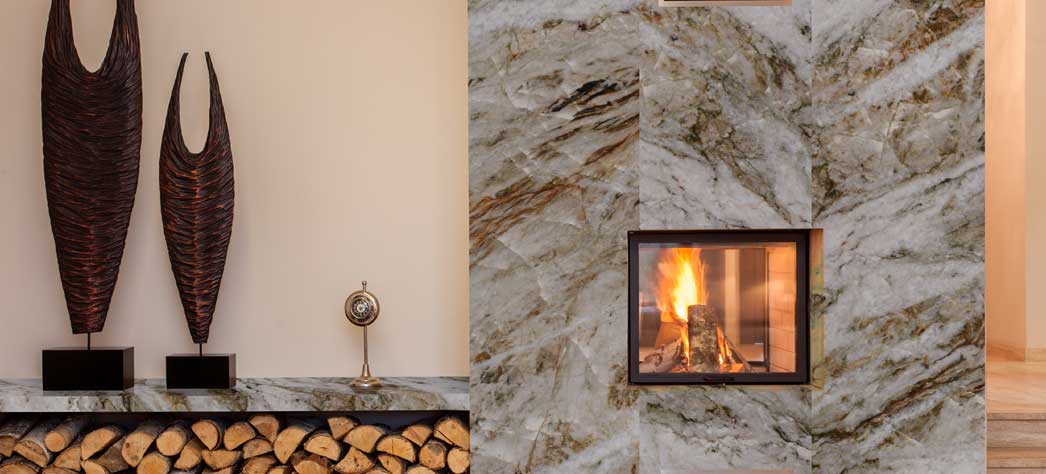 "Our goal is to bring the BEST quality material from around the world to our customers."

- Miro Andrade, Owner
Ask About Our VADARA Quartz!
Vadara is an upscale quartz line from South Korea, handcrafted and very labor demanding, which gives Vadara the looks of natural stone. Its unique three dimensional design comes from a handcraft process that is only used by a Vadara factory.  We are the EXCLUSIVE distributer of VADARA Quartz in: Florida, North and South Carolina. The other quartz products on the market are made solely by machinery which takes away from the natural look. If you would like to see it in person, schedule an appointment to see our Customer Lounge.
Extensive Inventory
We house over 200 exotic and tradition designs for any project. If you want it, we have it!
The Best Suppliers
We only purchase from reliable Grade A suppliers that will guarantee their stones, polishes and resins.
The Highest Quality
We travel across the world to find elite products and reliable suppliers to bring you the very best natural stone and quartz you can find.
Customer Focused
We take customer service to a new level. We pride ourselves on being loyal to our customers and assuring their every need is met.
View Our Customer Testimonials

Thanks again to Ace for helping me again. This is the second time I used this company and they are by far the best in Central Florida. Great communication and a big help narrowing down what I need and like. They have a large selection to choose from at great pricing. Looking forward to future projects with this company.
I'm glad I chose this beautiful Pablo Picasso (wood stone) - a real piece of art! From Ace Granite in Longwood. I just love my counters!
Susie is amazing love working with her!!! Never have had an issue with time line of delivery. Honesty about the material and its characteristics. Very knowledgeable for my customers!!!
Ace Granite has a large selection of natural stone and quartz. Their team is well trained on the different types of stones. They always treat my clients with respect and kindness. Ace Granite always goes above and beyond for my company and I would highly recommend them.
Lizandra is the best !!! She take care of all costumers and make them feel good shopping Granite . I highly recommend everyone to go there and shop